Kenyngton Manor Judged Good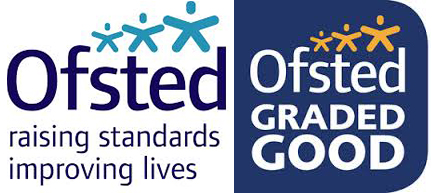 As you are aware the school was inspected by Ofsted at the end of November and I am writing to you to share the judgements made by the inspectors when they visited our school. This inspection was the first visit since the school joined The Howard Partnership Trust and became an academy in 2013.
Parents will be very aware that Kenyngton Manor has undergone an enormous amount of change in the last three years and so this inspection was a very significant moment in the school's improvement journey. The Ofsted team's findings are as a result of the hard work and dedication of Mrs Scott and the staff team and I would like to thank them on your behalf for their commitment to the school and local community.
I am delighted to inform you that the school has been judged 'good' in all areas of provision and that the Lead Inspector was impressed by the progress that the school has made in the last three years. The judgements made are as follows;
Leadership and management – good
Quality of teaching, learning and assessment – good
Personal development and wellbeing – good
Outcomes for pupils – good
Early Years – good
The school's overall effectiveness is good
The report contains comments that acknowledge the many strengths at Kenyngton Manor together with two suggestions for further improvements. Notable strengths include how the school has continued to improve and develop in recent years, the high priority placed on pupils' safety and wellbeing, the quality of teaching and the strength in leadership.
We were particularly pleased with the many positive comments about the quality of teaching and the progress that our pupils make. Parents will know how hard the school has worked to ensure that every child experiences high quality teaching every day. It was a real pleasure to work with the inspectors over the two days and show them how well pupils achieve in every classroom across the school.
I would like to take this opportunity to thank parents and carers for your support over the last three years. I have learned that the partnership with parents is one of the essential ingredients in making sure every child makes great progress. We will continue to work with you and the children over the next phase of our improvement journey to ensure that Kenyngton Manor gives the best possible start to our children's education.
Jonathan Roddick
Executive Head and Director of Primary Education
The Howard Partnership Trust