Yr 1 Home Curriculum Learning
Important - Read everyday, as much as you can! Get stuck into a good book.
Purple Mash NumBots TTrock Stars RM Easimaths ( use @kenyngton )

As a child it is very important that you are safe and happy. If you feel worried or unhappy about anything we are always here to listen, even during these different times. You can now email Mrs Lacey at Kenyngton Manor school at help@kms.thpt.org.uk with any concerns you may have.
If you want to talk to someone, remember you can phone childline at any time on 0800 111111
Feel safe, Keep safe, Stay safe
A bit of half term fun! Can you Guess Who from KMS?
(Make your list - answers to follow at the end of the week!)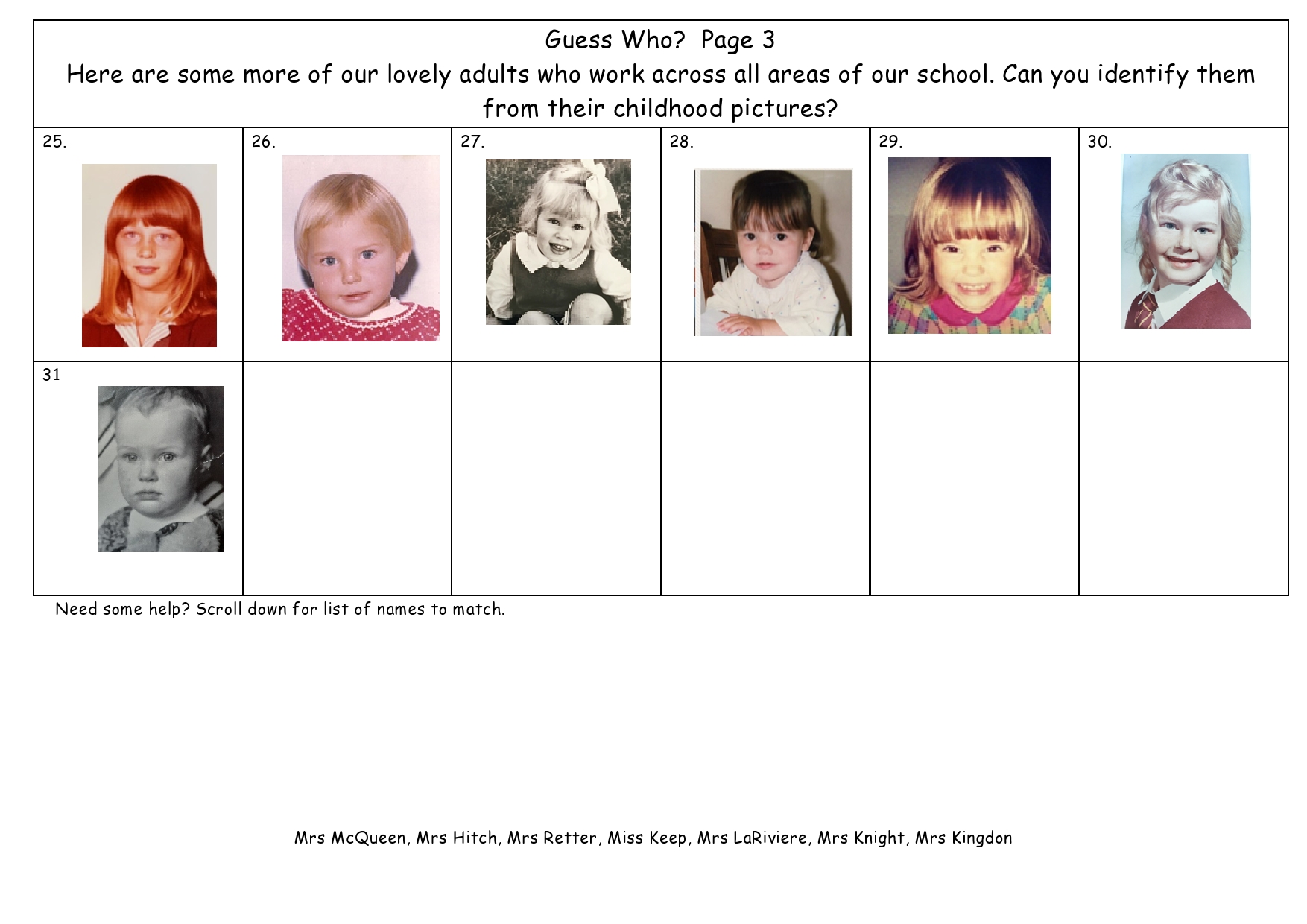 Home learning Information for week of 18th May 2020 - See previous home learning page
Maths

Splat Square - An interactive hundred square for exploring number patterns. The children love the splat sound!

Literacy / Phonics

New Free Phonics Play for a year Username: march20 Password: home
Yr1 Science - Plants
Yr1 History - Florence Nightingale
Yr1 History - Mary Seacole